When traveling to Arequipa make sure you will have some free time to enjoy its food, since the city is a paradise for foodie. There are many culinary spots that you should try: from the local market stall to fine dining restaurants, from traditional "Picanterias" to gourmet restaurants. "Picanterias" are all about traditions; they are very cozy places where you can eat traditional and genuine food, that they are usually open only for lunch. The dining room is always very rustic with simple details and table settings, but you will be amazed by the delicious food. So make sure you have enough time to try traditional dishes such as "Rocoto Relleno" and discover the genuineness of local ingredients.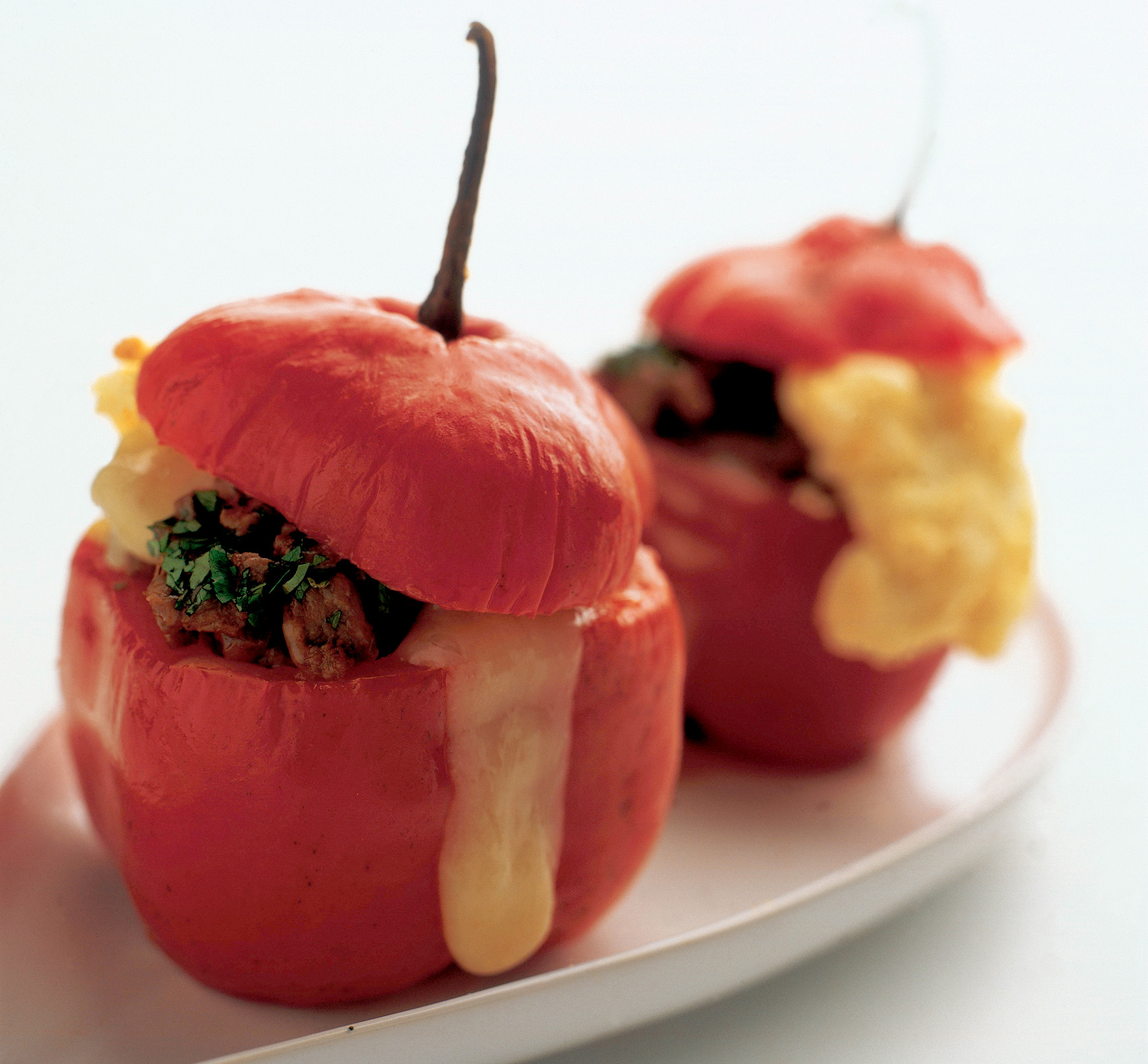 Tradiciones Arequipeñas Restaurant: It is a "picantería" located a few kilometers from Arequipa city, Paucarpata. It has a beautiful view of the Misti Vulcan from the second floor. It is a tourist picantería nonetheless the welcoming simplicity keeps showing the typical places of the region.
Address: Av. Dolores, 111 Paucarpata – Arequipa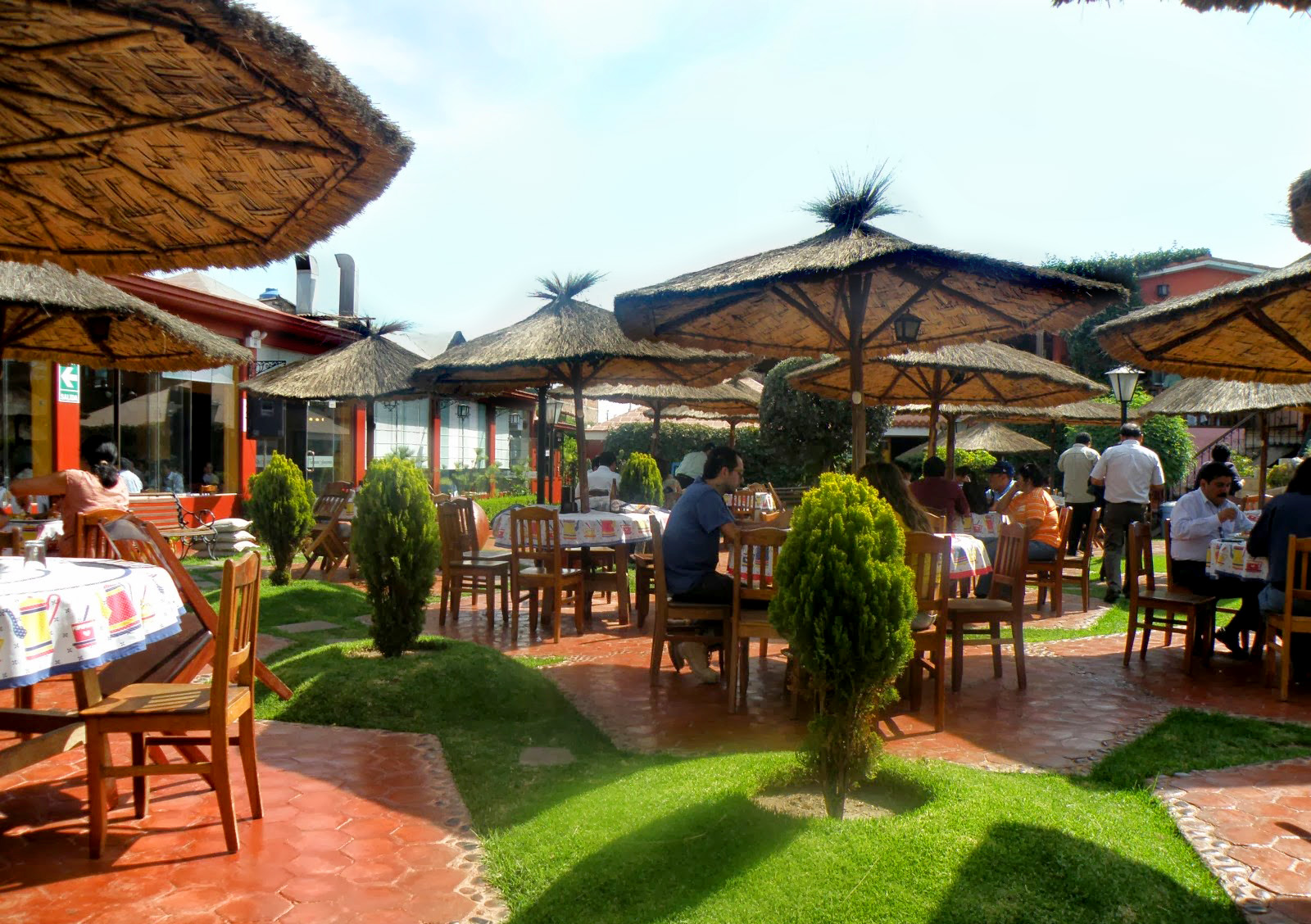 Chicha Restaurant: owned by Peru most famous Chef, Gaston Acurio, this restaurant offers a unique culinary proposal in town and amazing and welcoming interiors. It serves traditional Peruvian food in a colonial atmosphere and the service is outstanding. The menu includes a wide range of traditional dishes and cocktail options. Address: Calle Santa Catalina 210 interior 105, Arequipa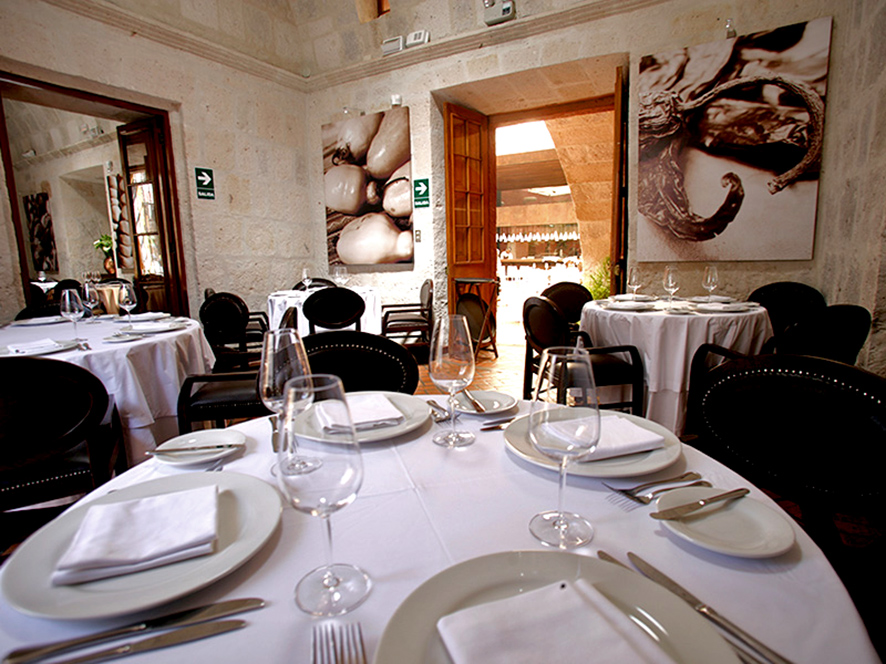 Ocopa Restaurant: The Ocopa restaurant keeps his recipes from generation to generation; travelers and locals taste its exquisite dishes in a cozy atmosphere. This is a cozy place with a long tradition in its cuisine, excellent for family trip. Address: Plaza de Yanahuara, Arequipa
Picantería La Nueva Palomino: This restaurant is located in Yanahuara district and it is very popular among turists and locals, so it could often be crowded. Its chef and owner, Monica Huerta Alpaca, is an expert in local food, such as the potato cake, potato with ocopa sauce, fried local cheese, the "rocoto relleno" filled with minced meat and deliciously seasoned, and much more. The portions are usually huge, so I suggest you to share and try a bit of everything that's on the menu. As all the "picanterías" in the city, it is only open during the day. Address: Leoncio Prado 122, Arequipa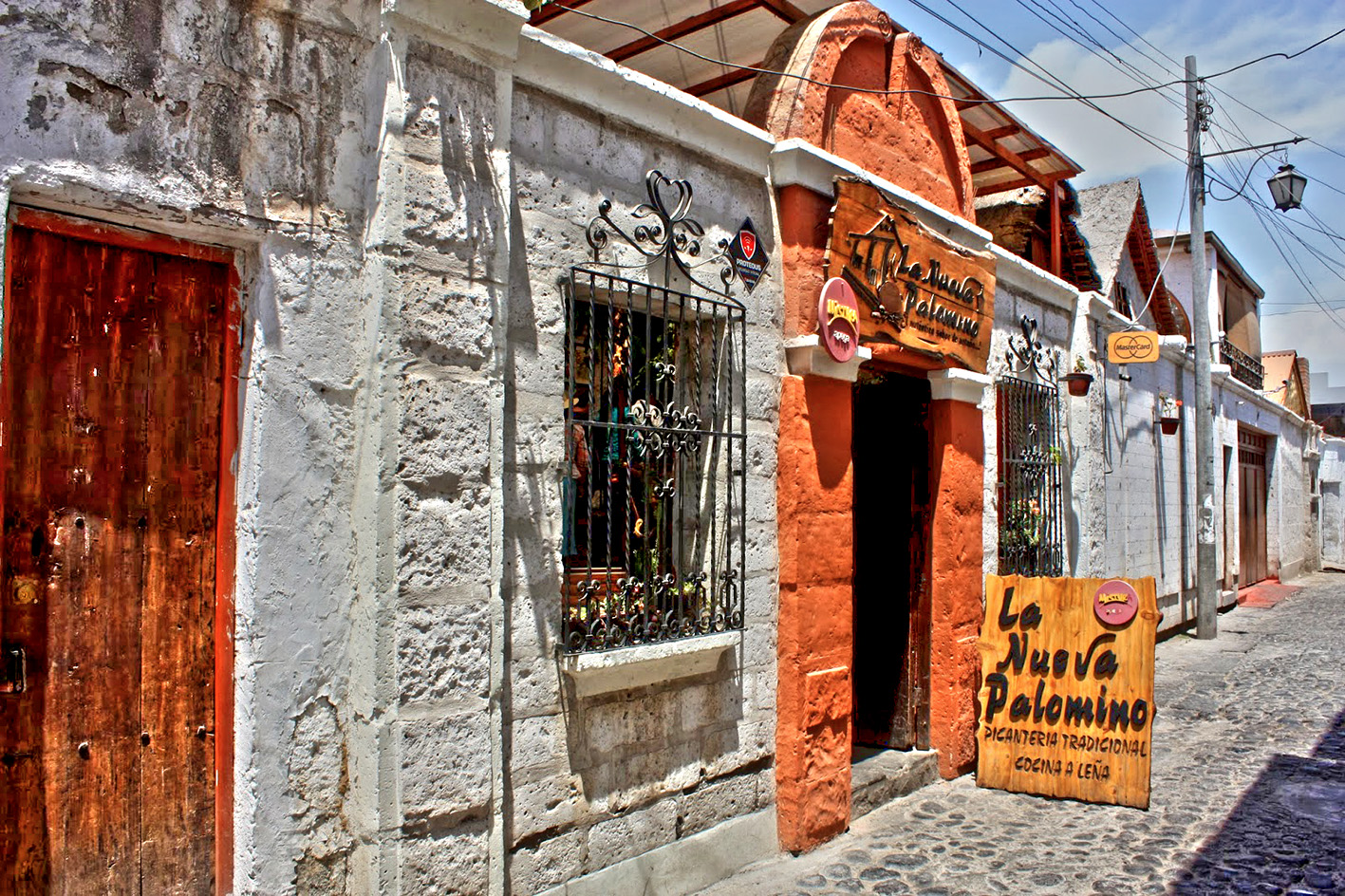 So, here you have four great options to enjoy food in Arequipa and you are ready to embark in a journey of tastes and traditional scents. If you have other culinary suggestions, you are welcome to include it in the comments below!