Paracas and Nazca are often in touristic itineraries, they are two beautiful towns located in Ica region, approximately 3 hours south of Lima. If you are planning to visit just Paracas you can even embark in a day trip. You can reach Paracas by bus or by private transportation from Lima in about 3 hours. There are plenty of things you can do there, many different adventurous activities and beautiful landscapes to enjoy. Here a list of things you must see once there: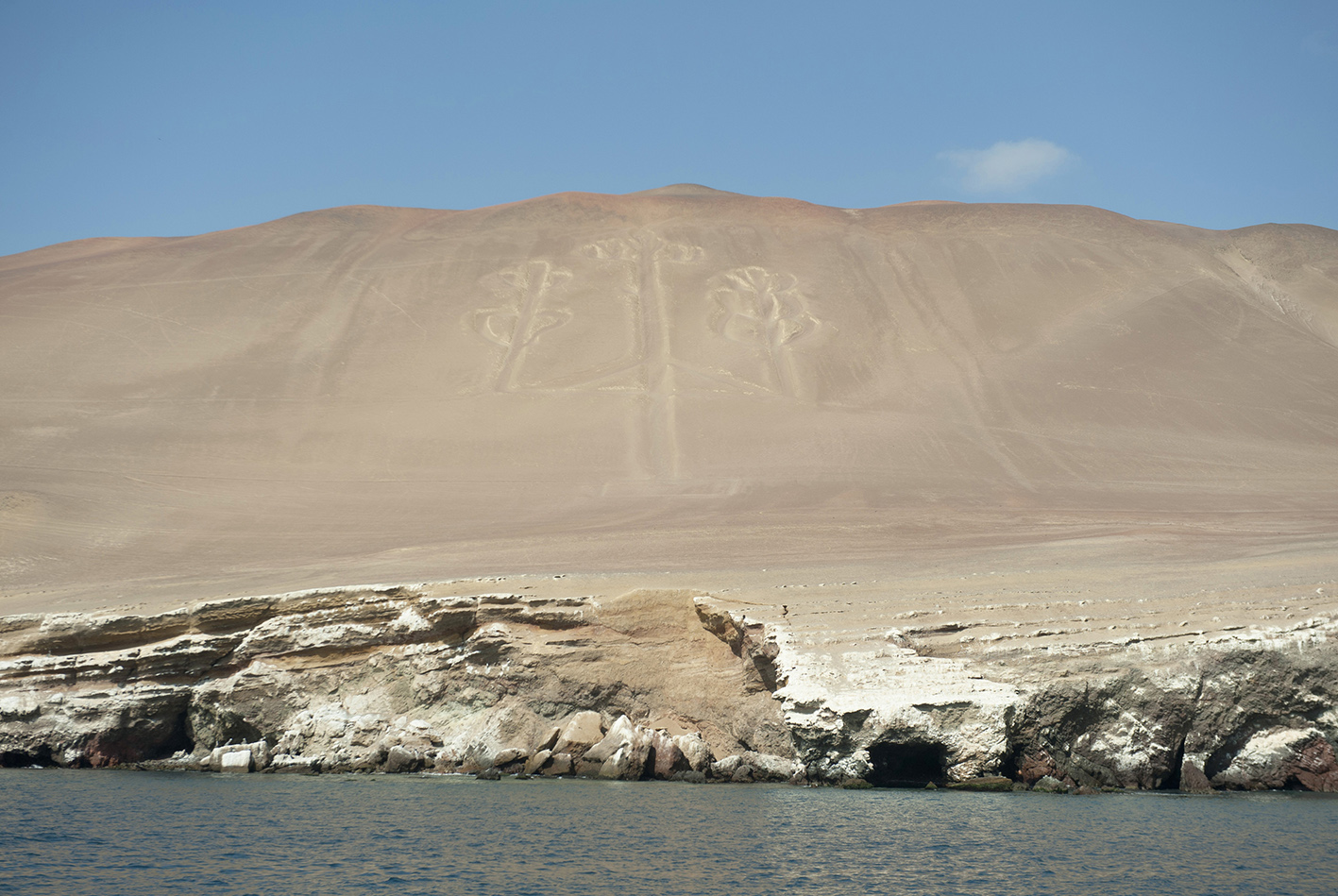 Ballestas Island: Early in the morning motor boat leave to Ballestas Islands, in Paracas National Reserve, to observe sea lions, boobies, pelicans, penguins and other marine birds, among the many other species which converge there looking for shelter. On the boat trip tourists can see the famous "Candelabro", an enigmatic form that many people believe is related to the Nazca lines.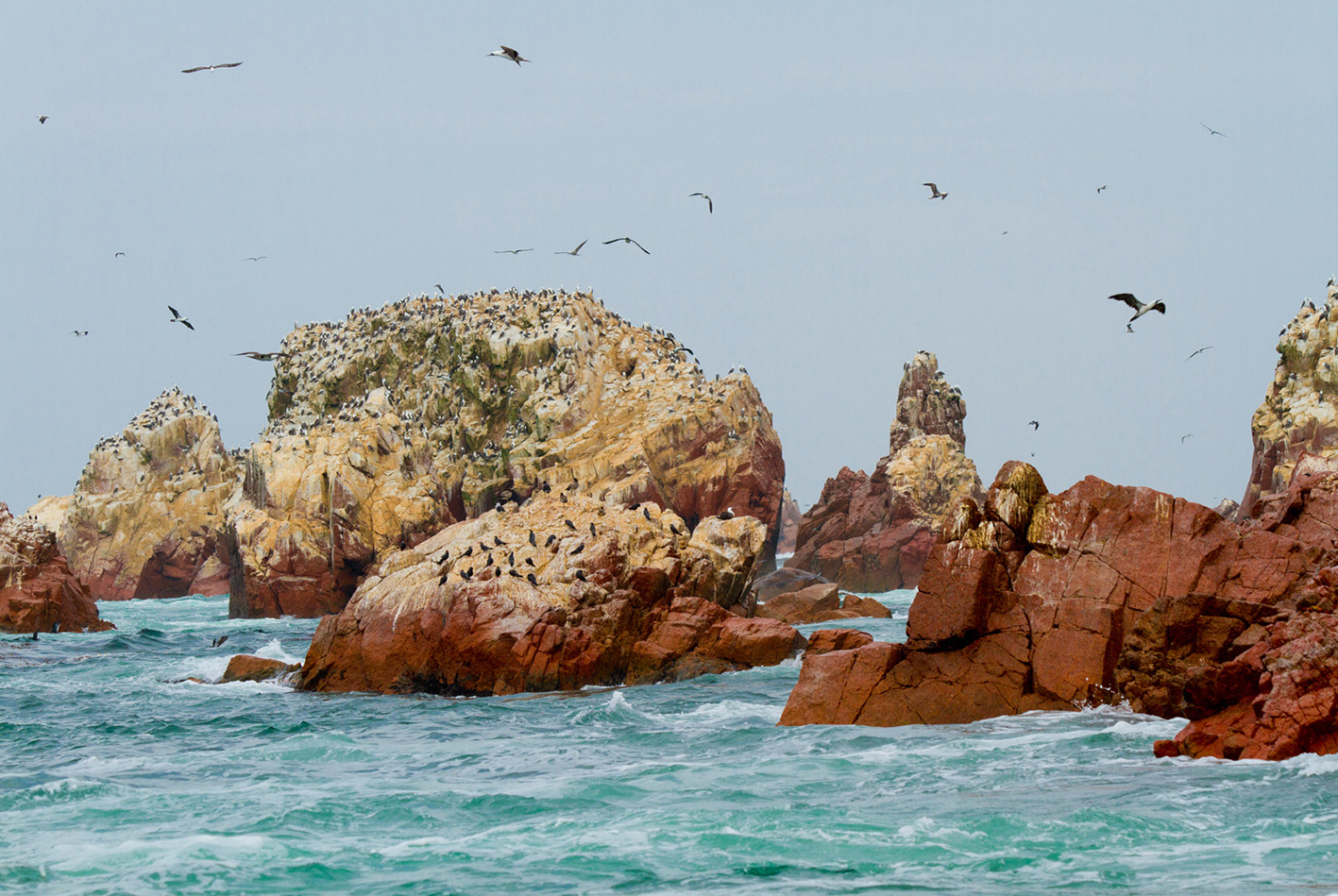 Paracas Reserve: Paracas National Reserve has been declared World Heritage Natural Side by UNESCO. You can visit the Julio C. Tello Museum, the Cathedral and "la Boyeda", where you can have a short walk around the sea going in to the cave. You can also enjoy the beautiful landscapes from several viewpoints, such as the Wolves and Lagunillas beach. Due to its geographical location the area has the strangest and richest ecosystems in the world.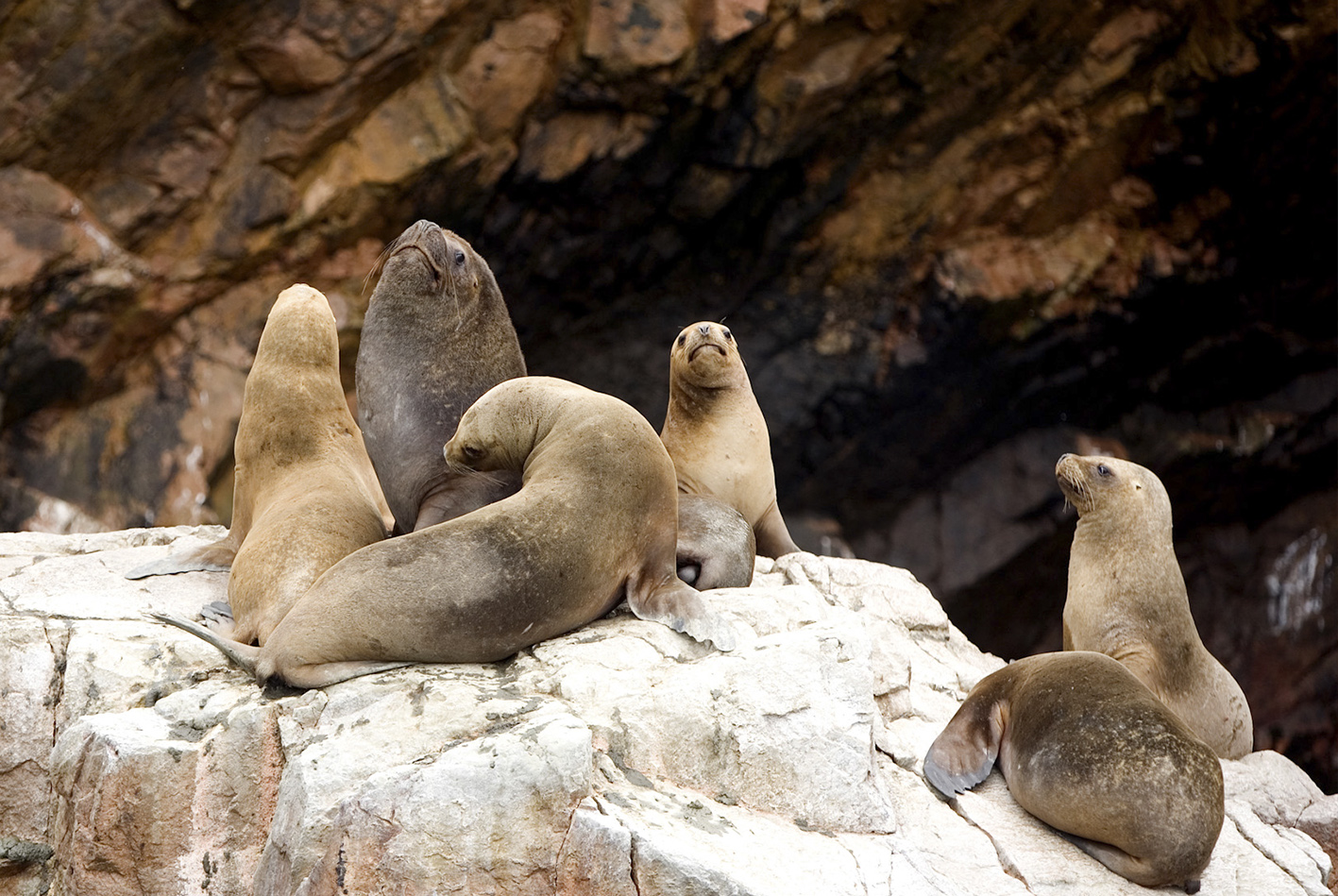 Chauchilla Cemetery: the Chauchilla Cemetery, 30 km south of Nazca, consists of several tombs containing remarkably well-preserved mummies from the Nazca culture. This is also a very mysterious and spiritual spot.
Nazca Lines: Located on the plains of San Jose and on an extension of 50 km, the geoglyphs represent figures of animals and plants, some of these figures may reach up to 984,3 feet in length and cover an area of 1000 m². These lines constitute one of humankind's enduring mysteries, as for some recent studies these lines were made by UFOs. So there is a lot of mystery on their existence.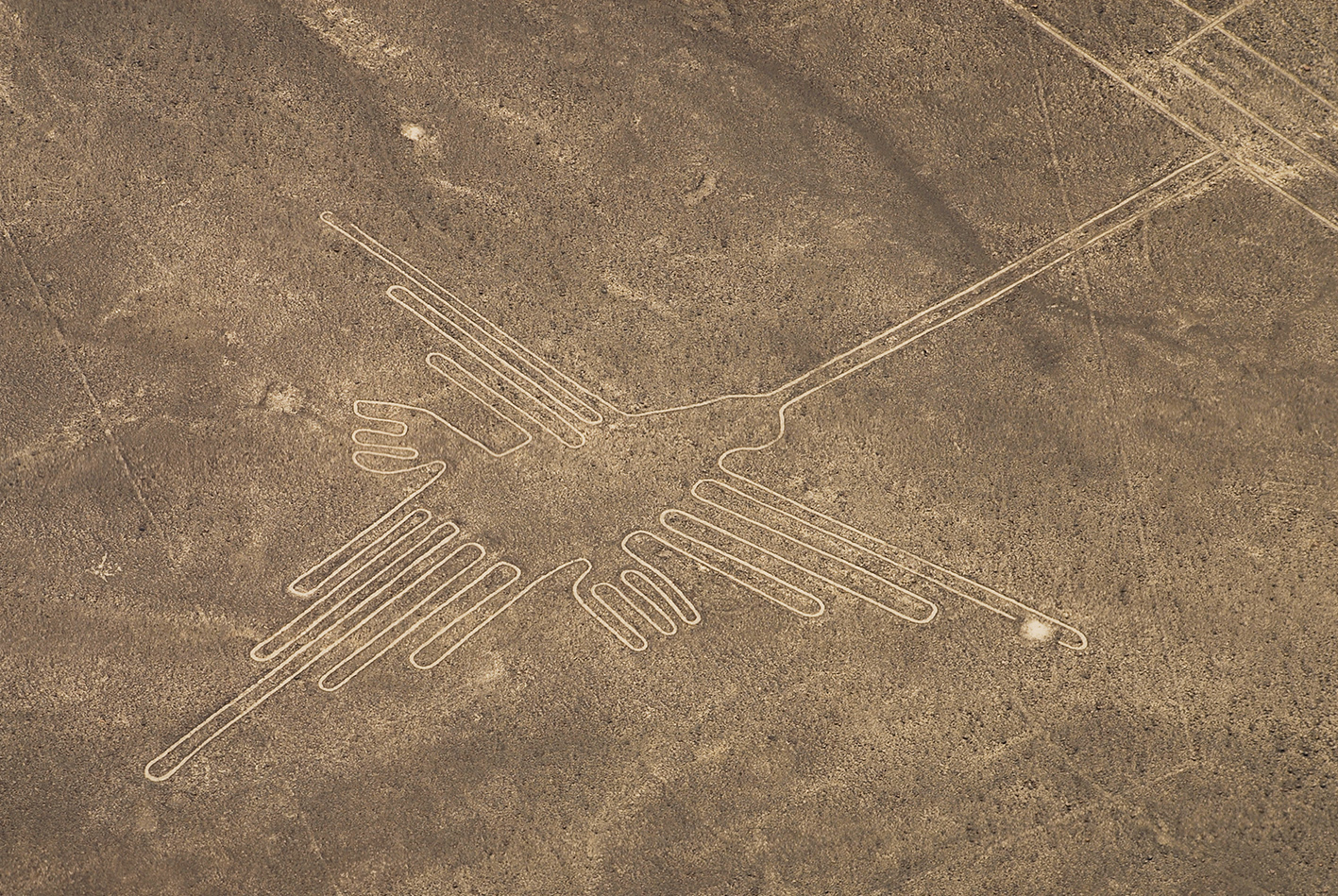 Cahuachi: This immense ceremonial and pilgrimage centre stands in the middle of the desert, and consists of more than 40 mounds, topped with the remains of adobe constructions, with several intact pyramids, cemeteries and elaborate underground tombs –only partially excavated. A wealth of pottery has been discovered here, as well as graves containing only trophy heads. The sands around the area are eerily littered with ancient pottery fragments as well as human femurs and skulls. Cahuachi is reached via a rough 25 km dirt-and-gravel road from Nazca.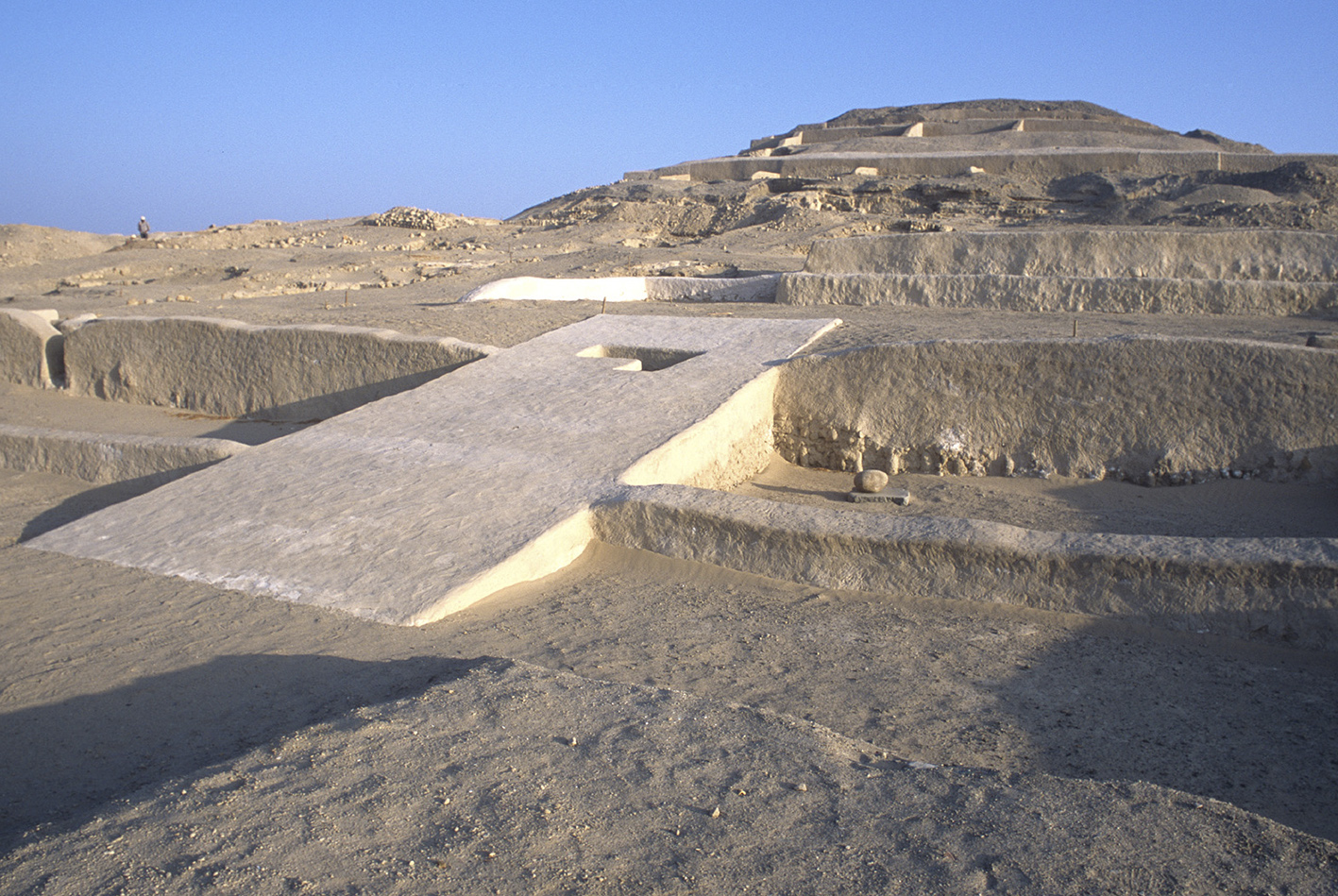 Cerro Blanco: Located east of the city of Nazca, the largest sand dune in Peru; ideal for adventure sports such as sand boarding, boogie and paragliding. Here you will have plenty of fun and you will definitely enjoy wonderful landscapes and sunny days! So bring your sun block and a hat.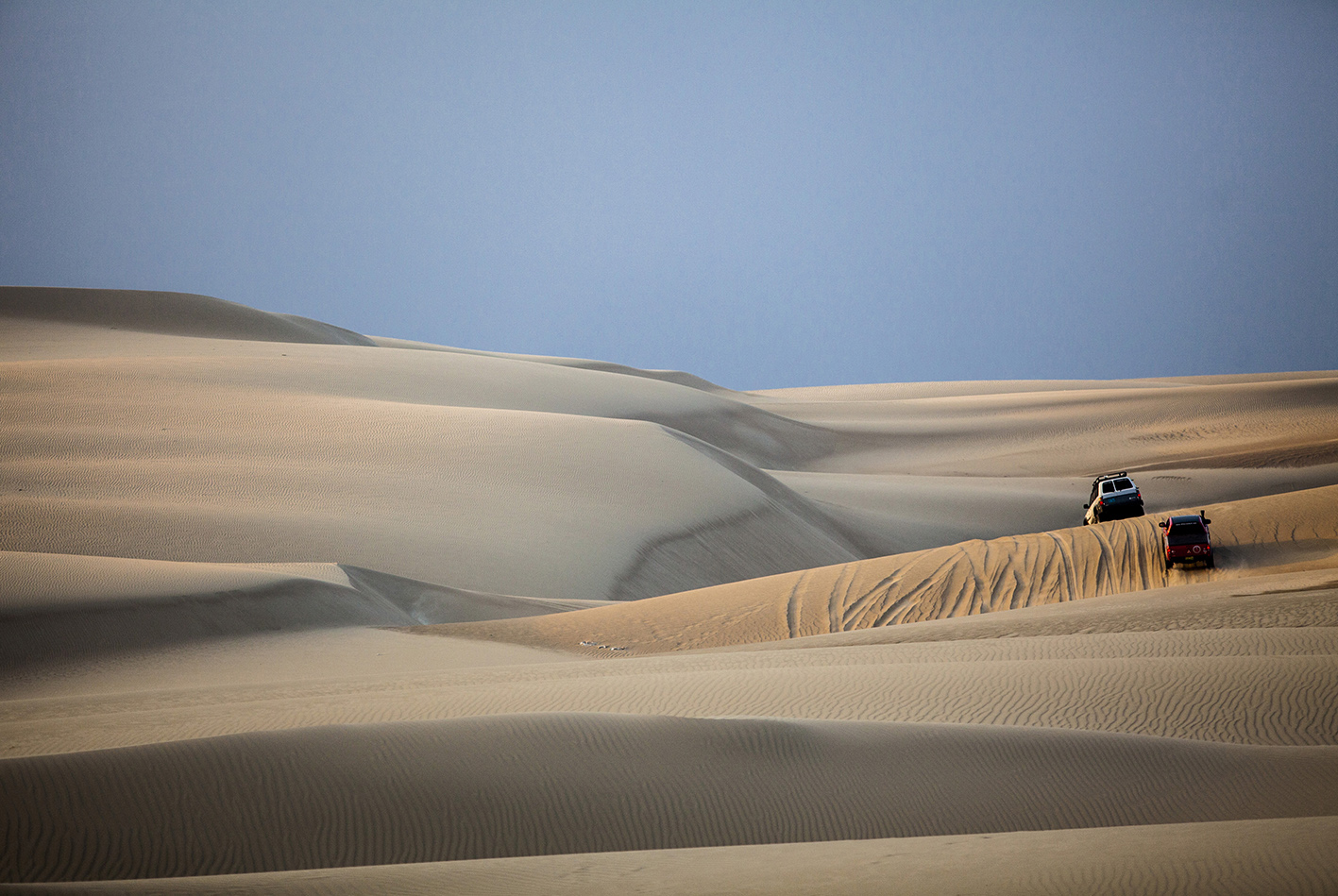 Ica region is a very nice place to visit in Peru, where you can embark in many different activities and you can enjoy the Pacific Ocean breeze and the sun.